Working at home grid - 25.3.20 to 3.4.20
Please click on the attached 'Working from home grid' to find the work set for you for Wednesday 25th March until Friday 3rd April 2020. There is also an Addition and Subtraction Activity Booklet that you can have a go at and then check your answers with the Answer Booklet.
Have fun
Miss Jones
Hello Class 5 - Friday 3rd April 2020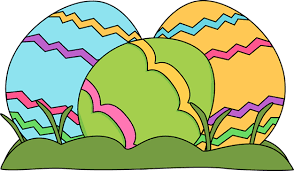 I hope you are all enjoying your time at home and are having fun choosing which activities to do on your home learning grids! I'm looking forward to everyone being back in school and hearing what you have been doing during your time at home– whenever that may be.
Below is an exciting whole school challenge to do over the Easter holidays. If completed, there is a certificate which an adult you live with could download for you. One of the suggested reads is The Secret Garden. This is a book a loved reading when I was in primary school so I would recommend it and would love to hear what you thought of it once we are all back in school.
Cropwell Bishop's eggcellent, eggciting Easter reading race is up and running! Challenge yourself to read 12 books during April. You will achieve bronze with 8 reads, silver with 10 and gold if you achieve 12. Try to read a wide variety of texts. Below are some sites which offer free access to wonderful reads:
www.booktrust.org
www.oxfordowl.co.uk
www.cornerstoneseducation.co.uk Love to Read guides for Y3-6
You can also check out how Okto and his friends are getting on (March's information from Orangutan Foundation is now on the website). Remember to ask an adult's permission before clicking on any links!
I hope you all have a lovely Easter holidays!
From
Miss Jones