New News Story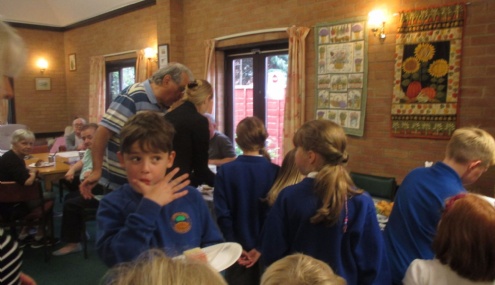 MacMillian Coffee Morning
This morning 14 children from school (2 from each class) attended the MacMillian Coffee Morning at Rawlings Court. They went to help raise money for the MacMillian Charity by giving a donation to them for a piece of cake and a drink.
As you can imagine a great time was had by all!
The children also enjoyed talking to other members of the Cropwell community.