Plans for September and Holiday List 2021 - 2022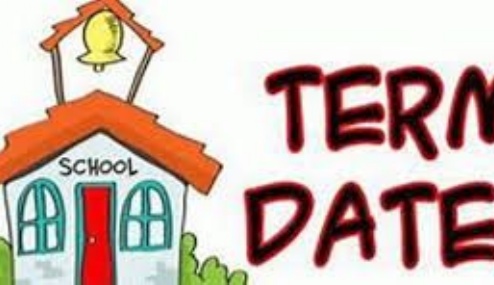 We are very hopeful that in September we will have a 'normal' return to school. For those of us who can't quite remember what that means, the following outlines the timings of the school day for drop off and pick-ups:
Pupils return to School on Thursday 2nd September
Gates will open at 8.45am
Y1- 6 School starts at 8.50am
Children should line up in their class lines on the playground and class teachers will collect the line and take the children in. Years 1 and 2 from the KS1 playground and Years 3-6 on the KS2 playground. Please encourage your children to do this as independently as possible.
Y1-6 School finishes at 3.30pm
Children in Years 1 and 2, will be let out through their classroom doors to be handed over individually to whoever is collecting. Children in Years 3 and 4 will be let out from the entrance gate by the teachers. Year 5 and 6 will come out via their classroom doors, there is not a handover to parents for these children. Children in Years 5 and 6 can walk home by themselves if a permission form has been filled in to do so.
Foundation start 9am (2nd to 10th September)
Thursday 2nd September Start 9.30am – Pick up at 12 noon
Friday 3rd September Start 9.30am – Pick up 1pm (Including lunch)
From September 6th to September 10th Start 8.50am – finish at 1pm or 3.30pm (as booked)
Monday 13th September onwards – same as rest of school
Start 8.50am
Finish 3.30pm
Of course, should anything change or we receive guidance to say we must do otherwise, I will let you know as soon as possible.
Mrs Jenny Cook
Executive Head Teacher