VE Day and Baby Competition Results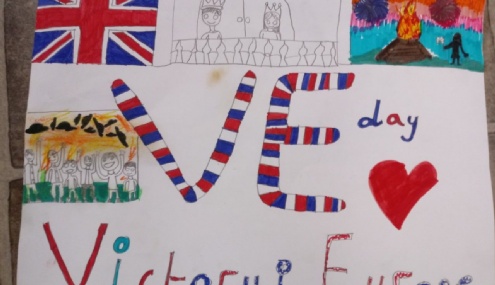 We had some fantastic entries for our VE Day Competition and the staff all found it very hard to choose the winners.
Well done to everyone who entered!
The results of our VE Day Competition are:-
Key Stage One
1st - Carys Powell, Class 2
2nd - Dylan Varnam, Class 1
3rd - Orla Jordan, Class 1
Key Stage Two
1st - Alex Cooke, Class 3
2nd - Sam Radburn, Class 3
3rd - Annabelle Griffin, Class 5
Click here to view all the entries.
The answers to our School Staff Baby Competition are now on the competition page, click here for a link to the page.