Junior Road Safety Officers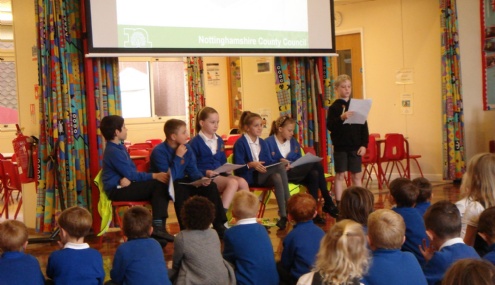 A big thank you to our Junior Road Safety Officers Sammy, Annabelle, Leighton, Amy, Owen and Lena for putting on a fantastic assembly about The Green Cross Code and Be Bright Be Seen.
Also congratulations to the winners of our first competition, Sophia Jenner, Sophie Wainwright and Samuel Auty.
Our next competition is to make a poster to remind people to BE BRIGHT BE SEEN.
The poster needs to be on a piece of A4 paper and bright and colourful. Please hand in your finished poster to your class teacher by Friday 15th November and DON'T FORGET TO PUT YOUR NAME ON THE BACK for a chance of winning.
Many thanks Sara Marshall