Key Stage One Nativity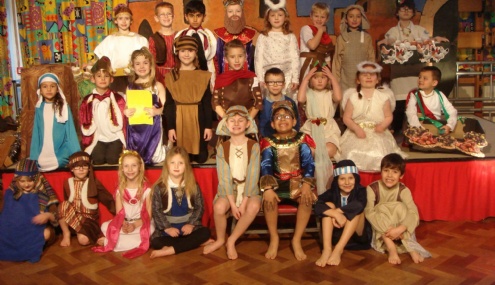 Friday 14th December 2018
This afternoon, the children from Key Stage One presented a wonderful performance of their Nativity play. Class Two performed the main acting parts, with Class One children playing the Angels and Shepherds and the Reception Class taking the parts of the animals in the stable.
The whole play was put together by Miss Arnold and the Key Stage One staff.
It was a huge success.
Well done Key Stage One!