World War One Centenary Day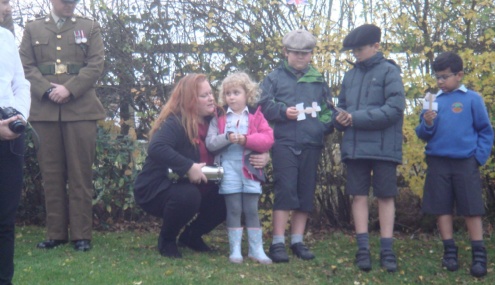 The day started with an assembly so all the children could show the rest of the school their costumes. Then they split into their houses and rotated around the different activities. These were learning the Lindy Hop dance, making poppies with a message of thanks to the people of World War One, learning about rationing and making jam sandwiches for our teaparty and learning about air raids and acting one out.
In the afternoon the children listened to a concert of wartime music put on by Mrs Oldfield and some very musical parents, followed by an afternoon teaparty. The day ended with a ceremonial planting of a tree and time capsule which was attended by our local councillors, Neil Clarke, Gordon Moore and Alan Wilson and also Phil Palmer, Chief Executive Office of the Equals Trust and Chris Keast, Chair of our Governors, along with Private Fox and Private McQuaid from The Desert Rats Infantry Brigade.