Girls' Football Tournament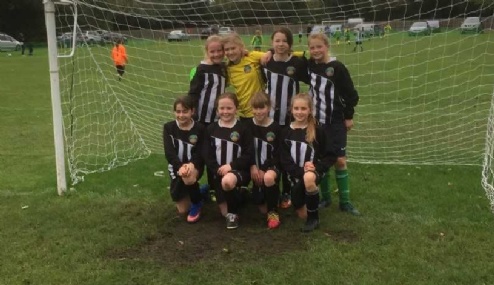 Saturday 22nd September 2018
What a fantastic morning! Our girls were one of twenty-four teams taking part in this tournament between primary schools in the Rushcliffe area. Having drawn our first match 0-0, we suddenly found our shooting boots! With wins of 3-0, 3-0 and then a 4-0 victory, we finished at the top of our group. We then met Lady Bay Primary in the semi-final and after a close match were unlucky to lose 2-0.
It was an amazing performance from the girls and was the best we have ever done at this tournament. The coaches, Mrs Wroughton and Miss Leivers, were incredibly proud at the way the girls played and very grateful for the wonderful support from the parents.
Thank you all for coming and we look forward to seeing you all again at future matches.